March 12, 2018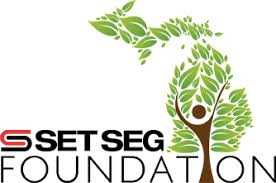 Two local school districts have received education excellence awards and funding to support educational programs.
Fowlerville Community Schools and the Livingston Educational Service Agency are two of the 25 winners picked from nearly 200 nominees this year. Programs in each, along with Holt and Owosso Public Schools, will each receive a $2,500 grant from the SET SEG Foundation, in partnership with the Michigan Association of School Boards (MASB). The four schools have been selected to receive the 2018 Education Excellence awards for their work to create opportunities and help build stronger, brighter futures for their students.
In Fowlerville, the Kreeger Popcorn Crew at Kreeger Elementary includes general and special education students working side-by-side to build work ethics, life and communication skills through team building and socialization. The Livingston Educational Service Agency's Vocational Services helps students with disabilities develop soft skills and eventually real-life job experience critical to future work and careers.
In Holt Public Schools, the Kendal's Kids' Kindness Club at Sycamore Elementary School is inspired by students and teachers wishing to create opportunities to deepen their understanding of civility and kindness. In Owosso Public Schools, the Owosso Cares Food Backpacks program supports area elementary students who may go hungry over the weekends.
SET SEG Foundation Executive Director Lisa Truscott says it's an honor to recognize the schools and educators, and help support and advance their efforts. She says dedicated, passionate teachers and staff in public schools are what help provide opportunities to learn, grow and build brighter, stronger futures for students, local communities and the state.
The local awards will be presented during school board meetings this week; the Fowlerville Community Schools Board of Education on Tuesday night and the LESA board on Wednesday night. (JM)